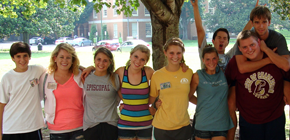 Bobbi DePorter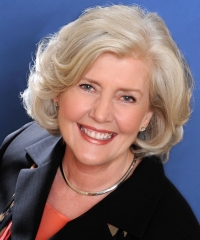 Bobbi DePorter is the founder and president of Learning Forum International. Bobbi developed the 8 Keys of Excellence more than 35 years ago as a character education tool for students attending her SuperCamp summer enrichment programs. She is the author of The 8 Keys of Excellence: Principles to Live By.

Ms. DePorter is an early pioneer in the applications of accelerated learning, which she first applied in her highly successful business school. She then had the vision to help children realize their personal greatness by teaching these same accelerated learning techniques to them. This inspiration led to the launch of SuperCamp® learning and life skills academic summer camps in 1982.

SuperCamp has achieved worldwide success with over 80,000 student graduates from the program. The Wall Street Journal reported that SuperCamp "turns so-so students into academic achievers." USA TODAY stated that "Schools take a cue from SuperCamp successes." Additionally, SuperCamp was honored in the "Touch America: Showcase of Model Learning Programs," in Washington, D.C.

Inspired by her success with SuperCamp, Bobbi established Learning Forum International, a 501(c)(3) non-profit educational corporation based in Oceanside, California. Learning Forum International secures funding from individuals, foundations and corporations to implement learning, life skills and character-building programs in schools and families, in support of 8 Keys of Excellence, and to fund individual student scholarships to SuperCamp. Ms. DePorter is the founder and president of Quantum Learning Network, which offers training to youth, educators and businesses throughout the U.S. and in over 10 other countries. Bobbi is married to Joe Chapon, her partner in QLN, and has two children, Grant and Dana. She attended the University of Washington and University of Southern California Graduate School of Business CME program. Her learning, life skills and character-education programs have impacted more than 20 million young people worldwide.

Bobbi DePorter has written over a dozen books, which have been translated into seven languages, including the following:
Excellence in Teaching & Learning
The Seven Biggest Teen Problems and how to turn them into Strengths
Quantum Learning: Unleashing the Genius in You
Quantum Teaching: Orchestrating Student Success
The 8 Keys of Excellence: Principles to Live By
Quantum Success: 8 Key Catalysts to Shift Your Energy into Dynamic Focus
Quantum Business: Achieving Success Through Quantum Learning
The Quantum Upgrade Series

Ms. DePorter is a 2006 Readers Choice Winner for Fast Company magazine's "Fast 50" list of leading creative thinkers, and a member of the Transformational Leadership Council.